As Black women.
As Whole Humans.
As beautiful Individuals.
As Love.
...a statement of truth.
...a declaration of support.
...an affirmation to the world.
…taking ownership of the entire breadth of Black womanhood.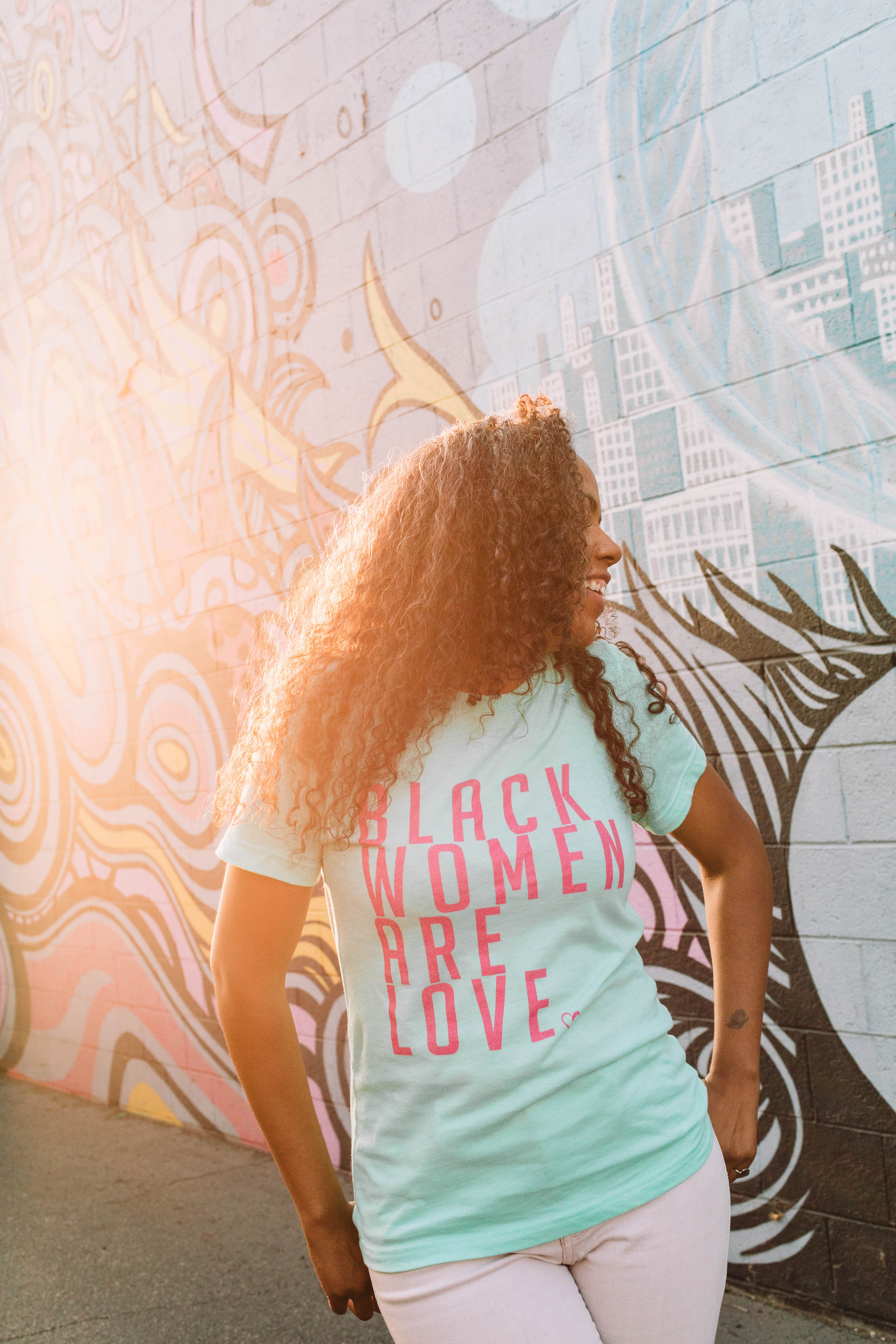 …committed to honoring and celebrating the richness, the depth, and the potency of Black women
…telling the truth about Black women…that we are love. Always. In all ways.
About Black Women Are Love
This brand is about debiasing our culture of all the negative beliefs it holds about black women.
It's about countering the way black women been portrayed across our culture and across time as mean, as strong, as abrasive, as immoral, as irresponsible, as controlling --
In other words, as every negative thing in our culture that a woman should NOT be…
This movement is about countering those beliefs and that overwhelmingly dehumanizing narrative with THE TRUTH.